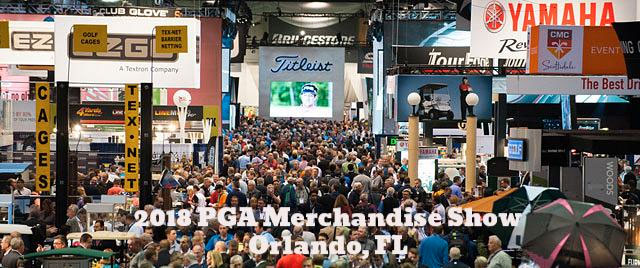 Classics of Golf was well represented at the 65th PGA Merchandise Show recently held in Orlando Florida.
Current and future Classics of Golf authors spoke with show attendees and autographed books at the Classics of Golf booth.

Ann Ligouri and Brandel Chamblee having fun at the Classics of Golf Booth 
Ione Wiren, Michael P. Beckerich, Sidney Matthew and Gary Wiren.

Jim Lombardo (Head Golf Professional at Erin Hills) and Gary D'Amato (Author of "Erin Hills: Host of the 2017 U.S. Open")

Mac Barnhardt, Randy Myers and Brandel Chamblee
Beckerich pictured with Metropolitan Golf Association's Les Shupack (left) and Pinehurst's J. J. Jackson (right)

Classics of Golf Publisher, Michael P. Beckerich spent much of the weekend at the company booth discussing new projects. Pictured above with Shawn Clement (above) from Wisdom In Golf.
 Click below to watch the interview: