Dear Golf Enthusiast,My profound thanks and gratitude to Robert S. Macdonald, founding publisher of the Classics of Golf and Flagstick Books, accomplished editor and noted historian of golf literature, who together with Herbert Warren Wind, the Dean of American Sportswriters, started Classics of Golf – the finest collection of golf's literature and history.
Classics of Golf is the leading source for the finest golf literature. In addition to the 69 books in the Classics of Golf Library collection, which includes books by Bobby Jones, Walter Hagen, C.B. Macdonald, Bernard Darwin, Herbert Warren Wind, Dan Jenkins, P.G. Wodehouse and many more, we publish acclaimed new works such as "Tillinghast: Creator of Golf Courses" and "The United States Amateur" an exhaustive history – and we will be releasing more books this fall, and throughout 2015 and beyond, from golf's greatest writers.
As part of our commitment to keep in print and diligently distribute golf's literature and history, we have decided to make golf club and course history books available through our website. These books are often hard to find and published in limited quantities.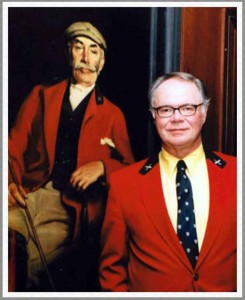 Whether your interests are to add to or begin assembling your own personal golf book collection — or you are looking for the perfect gift for a friend or golf outing give-away — the Classics of Golf is your definitive source for important golf literature.
Through my ventures with Classics of Golf I have received a great deal of correspondence from other golf enthusiasts. I thoroughly enjoy talking with those who collect and read, those who study and share insight and observation, and have a passion for the great game of golf and its history. I look forward to hearing from you.
Sincerely,
Michael P. Beckerich
Publisher