The United States
Amateur
The History & Personal Recollections of Its Champions.
"The first comprehensive history of the pinnacle event in American amateur sports, in
three illustrated volumes seen through the eyes of all 46  living Amateur champions. Its
stories place the reader inside the minds of some of the game's most celebrated
competitors and describe what it takes to become a national champion."
–Fred S. Ridley, President, USGA, 2004-2005 and 1975 Amateur Tournament Champion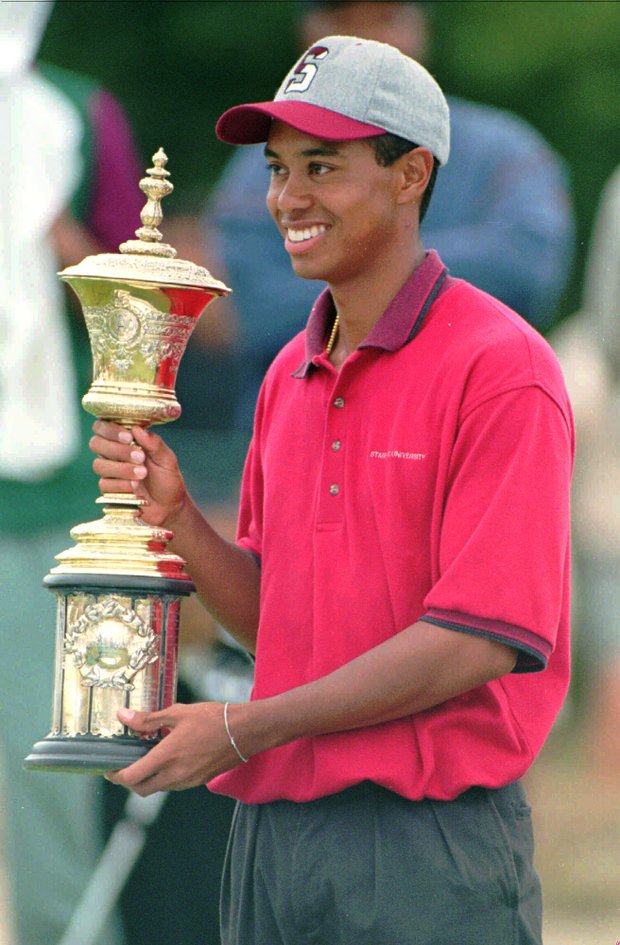 With the help of Colin Sheehan (current Yale University golf coach) as writer and Bill Colson (former Managing Editor at Sports Illustrated) as editor, Classics of Golf completed an ambitious first-of-its kind collection of interviews from the living U.S. Amateur Champions about their recollections of the tournament.
From golf giants Jack Nicklaus, Arnold Palmer and Phil Mickelson to some of its most lovable competitors like Mark O'Meara, Craig Stadler and Nat Crosby… as 1991 U.S. Amateur Champion Mitch Voges says, "There is a common theme and bond that we have experienced and Classics of Golf captured it."
Packed with historic photos and program art, the three volume set is presented in a handsome slipcase in either leather or cloth (deluxe) edition.
***************************************************
The heartfelt responses by the U.S. Amateur champions that participated in this book was extraordinary! You can view some of the notes we received below.
"Thanks and congratulations! Classics of Golf should be proud of The United States Amateur books, which needed doing.
It was a great service to golf and the fortunate Amateur winners."
– Bill Campbell, 1964 U.S. Amateur Champion
"Thanks for all your hard work and support!
The '79 U.S. Amateur is one of my fondest memories."
– Mark O'Meara, 1979 U.S. Amateur Champion
"Thanks for keeping the memories alive"
– Justin Leonard, 1992 U.S. Amateur Champion
"Great job covering the Amateur Champions"
– Nat Crosby, 1981 U.S. Amateur Champion
"Your passion to produce the chronology of U.S. Amateur Champions is a work to be admired.
Thanks for your passion and attention to detail. I am most pleased with the result"
– John Fought, 1977 U.S. Amateur Champion
We received personalized signed Amateur program covers from many of the U.S. Amateur champions. Scroll through the slide sorter and click on the program cover for a closer view. The art used for the program covers is spectacular. Enjoy!
[print_slider_plus_lightbox id="2″]