"Author Philip Young has made an immense contribution to my profession and art form, namely golf course architecture…Having studied this book, I am deeply impressed."
"At last we have an authoritative biography of the great golf architect Albert Warren Tillinghast. Well researched and very readable, it brings the master fully to life. Those of us who previously had only a rudimentary knowledge of Tilly, based on the classic courses he created, will marvel at the real man–his ambitions, his ideals and his struggles."
— Bob Grant, noted English golf historian, collector and publisher
"I thought it quite good… Your recitation of his life events and attitudes seemed to be as close to accurate as one can get from the distance of many decades…"
— Philip W. Brown Jr., grandson of A.W. Tillinghast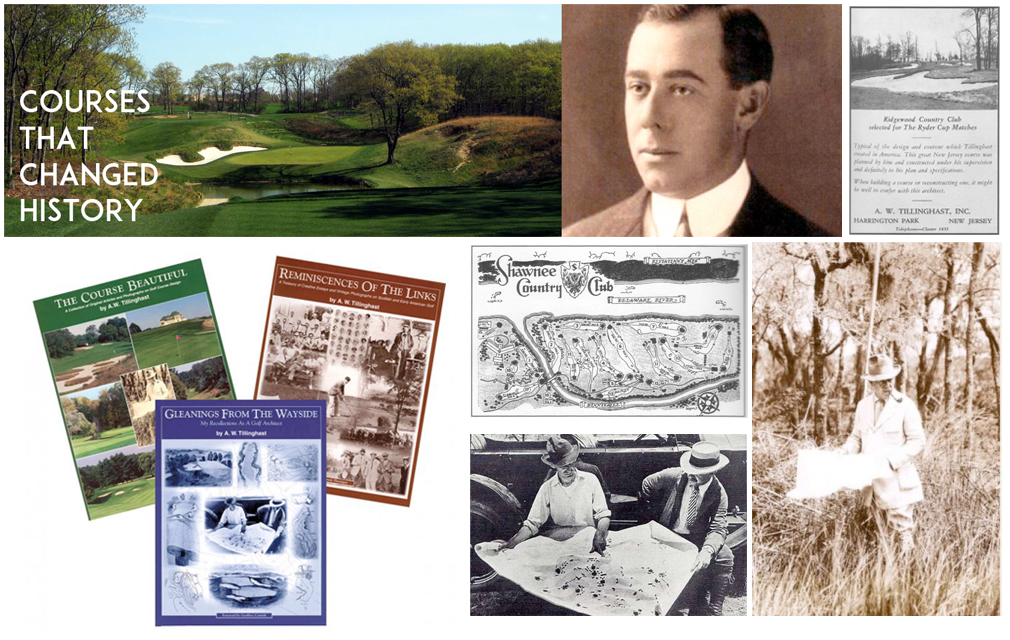 Tilly was a rudderless youth until his father took him to St. Andrews in 1896 and introduced him to "Old Tom Morris". His passion and knowledge of the game flourished quickly. He became quite the amateur player.
Later in life when Tilly's interest in golf expanded to designing and architecture, he insisted on making his courses enjoyable for the average golfer even as they tested the world's best to the utmost. Barnstorming on behalf of the PGA in 1936 and 1937, Tillinghast visited more than 400 clubs. His whirlwind tour helped the clubs and the PGA survive the Great Depression.
Today, A.W. Tillinghast remains one of the most prolific architects in the history of golf (wikipedia).
Links Magazine published an article that presents the "20 Best Tilly Course Layouts" (click here for article).
Also available: Tillinghast Deluxe Hardcover Edition