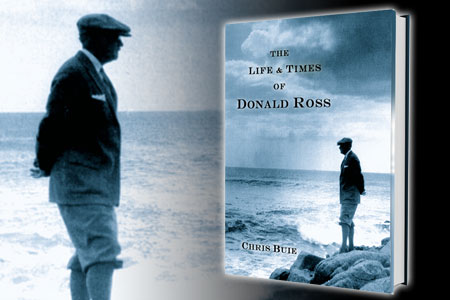 All those reading this know that Ross gave us hundreds of places to pursue the game. And we all know how good those courses are.
That's quite a legacy.
But having looked through much of his material and having considered how it all added up, it appears there is a part of his legacy that has escaped us.
It was only after the book was pretty much finished that the more subtle element started to come into focus. It's kind of like the magic 8-ball you had as a kid, where you shake it up and then out of nothingness a message appears. Unbidden, ideas float up during the course of long form writing.
Ross did much – far more than you imagine – to instill the game with a sense of honor and propriety.
It does not sound so grand when read in a sentence. The significance of his efforts in this regard are, however, more expansive than you would suppose.
This was very much a reflection of his formative years: the strict parents/school/church. It was also an extension of people he knew well – Old Tom Morris, perhaps, chief among them.
So, this was not something he invented – this strong adherence to "proper form" in the behavioral sense. This was a derivative matter.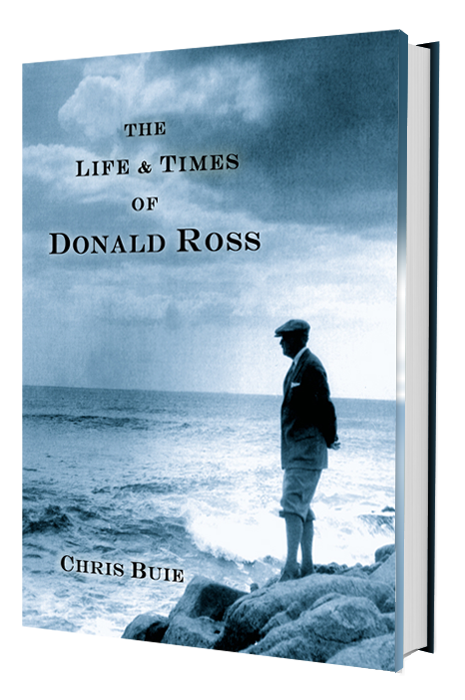 What he did that was impressive was to bring this sensibility to an extraordinarily broad audience.
Sometimes it seems golf is one of the last bastions of civility. Presumably, that is a biased viewpoint on my part and no shortage of people would take umbrage at such a statement. But one view that is not biased is the fact that charm is not a quality that is promoted in modern American culture. It has virtually been tossed overboard like some quaint ritual from antiquity. The general culture implicitly promotes the abrasive. People absorb this zeitgeist and reflect it, to some degree or another, in their lives. It (unnecessarily) makes the world a less pleasant place to be.
Ross used the term "rabble" to describe what is the new normal. I hear very, very little concern in the contemporary American conversation about charm being replaced with the shrill.
Anyway, Ross spent his phenomenally active adulthood promoting the former and working against the latter. His efforts, along with the similarly minded, set a tone that became synonymous with the game and has yet to be eliminated from the golfing world, at least.
Chris Buie is the author of The Life and Times of Donald Ross. He invites you to read this Classics of Golf blog series to gain further insight into the golf legend. He also would like to emphasize the blog is stylistically different than the linear narrative of the book. To see the difference,  order your copy of The Life and Times of Donald Ross and enjoy the history behind this iconic golf course architect.