Classics of Golf publisher Mike Beckerich was recently featured in the Early Summer edition of NJSGA magazine where COG's brand new successful golf books added to the library and more. Below is an excerpt from the piece. Click on the link following to download a PDF of the full article.
Mike Beckerich: Passioniate Publisher of Golf Books
Mike Beckerich, a member at Knickerbocker Country Club, has achieved much in his life, he has always kept his eye on he ball – the golf ball that is.
He has played golf around the world, owned several businesses, was a four term president at the USGA founding club St. Andrew's G.C. in Hastings-On-Hudson, N.Y., and since 2002 has been the proprietor of Classics of Golf, the premiere publisher of golf books.
He was also the inspiration behind the Dave Anderson Library at Knickerbocker, named for the famed New York Times sports columnist.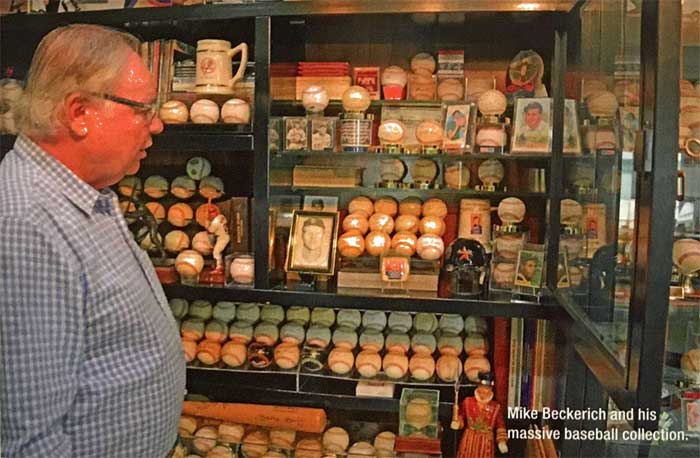 Recently, Classics of Golf, based in Nyack, N.Y., hard by the Tappan Zee Bridge, has released five books to add to its 69 golf books.
The latest in the collection include a beautiful coffee-table style book on Erin Hills, site of the 2017 U.S. Open Championship, by noted writer Gary D'Amato, featuring photos by acclaimed photographer Paul Hundley; Fit For Golf For Life by Randy Myers, Director of Fitness for the 2016 U.S. Ryder Cup Team; Anatomy of Greatness, Lessons From The Best Golf Swings in History by Golf Channel's Brandel Chamblee; The Life & Times of Donald Ross, the famed golf architect, by Chris Buie, and Unfriended by Ted Bishop, 38th President of the PGA of America.
"The five books speak for themselves. They are all drawing great reviews. All of these books hold a lot of weight in their presentation and completeness."
Click Here for the full Mike Beckerich Article in NJSGA magazine.