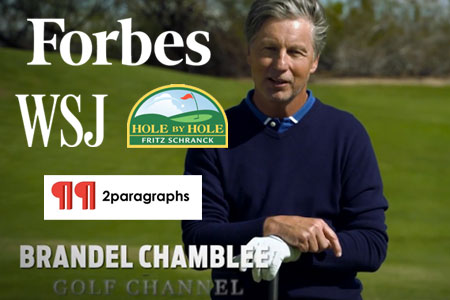 Like him or not, it's difficult to find any major news outlet or Golf web site not in agreement that Brandel Chamblee's simple approach to the golf swing in Anatomy of Greatness is revolutionary in its approach.
"His reputation of an analyst isn't always a glowing or popular one
[but] you know what? The guy does a ton of research, his points are often well backed by facts. As much as you may not like him, he's usually right and tough to debate," Criss Titschinger writes in his
glowing review
of Anatomy of Greatness for
Oink Golf.
As previously mentioned here on Classics of Golf, the Wall Street Journal, Forbes and even Phil Mickelson himself have all backed the methods Brandel covers in Anatomy of Greatness.
"Now that's he's done it, you have to wonder why so many others writing about the basics of the golf swing didn't take the same approach," is the question Hole By Hole ponders in their positive review of the book.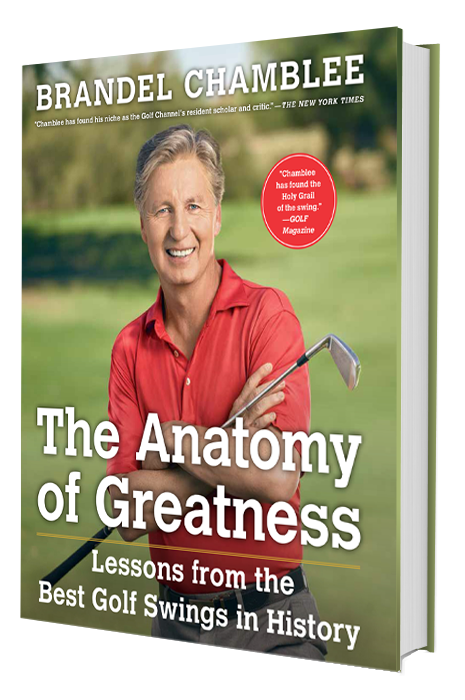 "By identifying and eliminating the mannerisms, Chamblee discerns what really went on in the swings of the past greats of golf. After all, if it worked well for them, it should work well for everybody–a perfectly logical conclusion."
And it's this conclusion that Brandel himself thinks resonates with the fans that have helped drive this book to the top of the Amazon best seller list.
"I think it is common sense," Brandel tells 2Paragraphs.
"With my writing I have hundreds of photos of the greatest players of all time in common positions and readers get it. It is obvious. Who doesn't want to swing like Nicklaus, Nelson, Miller, Watson, Hogan, Snead and Jones? Add in early Tiger—and that is a lot of majors. It is pretty obvious and I think it shows that modern teachers have been steering golfers the wrong way for a long time."
To read the full article with Brandel Chamblee, click here.
To order your autographed copy of the #1 golf book at Amazon, the first book from popular Golf Channel analyst Brandel Chamblee, the network's "resident scholar and critic" (The New York Times):